Faculty Profile
David M. Nicol
Coordinated Sciences Lab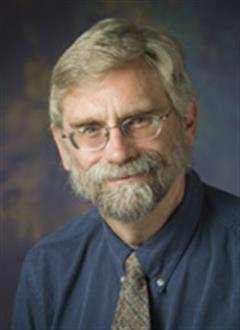 Director of Information Trust Institute and Professor of Electrical and Computer Engineering
451 Coordinated Science Lab MC 228
1308 W. Main St.
Urbana Illinois 61801
(217) 244-1925
Primary Research Area
Reliable and High Performance Computing
Education
Ph.D., Computer Science,University of Virginia, 1985
For more information
Teaching Statement
I aim to convey difficult material clearly, and challenge students to integrate concepts to solve new types of problems that follow immediately from the material covered.
Research Statement
The study of large-scale systems encounters problems in representation,
scalability, and behavior. Project MOSES investigates such issues, particularly in the context of networking security.
Undergraduate Research Opportunities
I have almost always had undergraduates working on my research team. I support undergraduate summer interns.
Research Interests
security policy and its analysis
parallel discrete-event simulation
fluid based modeling
mathematical modeling and analysis
security
public-key infrastructure
Research Areas
Reliable and High Performance Computing
Teaching Honors
Alumni Fellowship Award, given by the William and Mary Society of the Alumni for excellence in teaching, 1992.
Research Honors
ACM SIGSIM Distinguished Contributions Award, 2007
ACM Distinguished Lecturer, 2008
ACM Distinguished Lecturer, 2007
Fellow of the ACM, for contributions to discrete event simulation
Best Paper Award, Conference on Principles of Advanced and Distributed Simulation, June 2005.
Best Paper Award, IPSI 2004-Studenica Conference on Internet Technologies
IEEE Fellow, 2003.
Marion and Jason Whiting Fellowship for study at Oxford University, 2000.
Best Paper Award, 9th Annual Conference on Parallel and Distributed Simulation, 1995.
Employee Excellence Award, Control Data Corporation, 1982.
Great Performer's Award, Control Data Corporation, 1980.