Faculty Profile
Jennifer Amos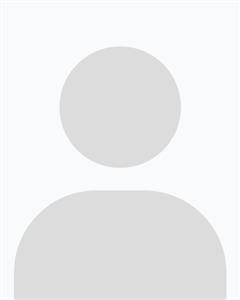 Primary Research Area
Cell and tissue engineering
Education
Ph.D., Chemical Engineering, Cell and Developmental Biology Concentration, University of South Carolina, 2008
B.S., Chemical Engineering, Minor in Computer Science, Texas Tech University, 2004
Academic Positions
Teaching Associate Professor, 2015-present
Sr Lecturer and Chief Program Advisor, 2012-2015
Lecturer and Chief Academic Advisor, 2009-2012
Documents
Other Professional Employment
Sr IDEALScholar and Program Assessment Workshop Facilitator, ABET, 2012-present
GAMES Camp Coordinator for BIOE, 2012-present
IGERT Lab Module Leader, Mechanobiology, 2011-2015
Postdoctoral Associate, Syracuse Biomaterials Research Institute, Syracuse University, 2008-2009
Other Professional Activities
BMES Program Evaluator, 2012-present
Teaching Statement
My teaching philosophy involves focusing on big ideas, applied engineering and using systems-thinking approaches to problem solving. I like to introduce a little bit of theory behind topics, either the historical perspective or show derivations for relationships, and then show application. I also use projects as a way for students to explore concepts and apply their knowledge. For example, I teach our capstone design sequence where the students work on clinical and industry relevant projects and I also teach the Bioreactor Lab where students learn techniques and experimental design for tissue engineering careers. This also compliments my role in the department to look at the curriculum as a large system and analyze overlap, map concepts through courses, and make sure that we are covering what needs to be covered. We have a really unique curriculum and the faculty focus a lot of time and energy on constantly improving it.
Student Organizations
Other Undergraduate Advising Activities
Faculty Advisor on Graduate Independent Research Project - Female Emotional Experience in the College of Engineering
BMES EOH Faculty Mentor - 2011, 2012, 2013
Research Statement
My main research objective is to study applications of research-based pedagogy in the classroom and across a curriculum as well as design of assessment strategies for measuring student learning. Most of my educational research is at the program level, focusing on changes in faculty development and training needed to support new pedagogy as well as tracking student performance and development across the curriculum. I also have a passion for bringing professional skills (communication, ethics, historical perspectives, intercultural competency, and life-long learning) into the forefront of engineering education. My work spans K-12 outreach, undergraduate, graduate, and professional education settings.
Research Interests
Engineering Education
Bioreactor Design and optimization
AFM of biological samples
Selected Articles in Journals
Amos, J.R., Choi, H., Long, K.D., Rusch, A. (2016), Assessing Intercultural Competency in an E-Learning Environment, Proceedings of the 123rd ASEE Annual Conference and Expedition, New Orleans, LA.
Amos, J.R., Jensen, K., Pool, M., Vozenilek, J. (2016), Immersive First-year Experience for Bioengineering Curricula, Proceedings of the 123rd ASEE Annual Conference and Expedition, New Orleans, LA.
Amos, J.R. and Cope, W.J. (2017) Capacity Building Through an e-Learning Environment to Create New Educational Opportunities in a Developing Country, ASEE International Forum, Columbus OH.
Cross, K.J., Clancy, K.B.H., Hunter, C.D.A, and Amos, J.R., (2017), The Double Bind of Race and Gender: A Look into the Experiences of Women of Color in Engineering, Proceedings of the 124th ASEE Conference and Expedition, Columbus, OH.
Amos, J.R. and Brunet, M.C. (2017), Pre-post Assessment in a Speaking Communications Course and the Importance of Reflection in Student Development of Speaking Skills, Proceedings of the 124th ASEE Conference and Expedition, Columbus, OH.
Herman, G.L., Amos, J.R., Cross, K.J., Silverman, D., Bashir, R., Loewenstein, J. (2017), Defining the Frontiers of Bioengineering Education at Illinois and Beyond, Proceedings of the 124th ASEE Conference and Expedition, Columbus, OH.
Norris, Russell A., Moreno-Rodriguez,Ricardo A., Yukiko Sugi1, Hoffman, Stanley , Amos, Jennifer R, Potts, Jay D., Goodwin, Richard L., and Roger R. Markwald. Periostin Regulates Atrioventricular Valve Maturation. Developmental Biology. 316(2), 2008.
Amos, Jennifer R., Potts, Jay D., Yost, Michael, Li, Shigeng. Ploehn, Harry. Limb bud mesenchyme cultured under tensile strain remodel collagen type I tubes to produce fibrillar collagen type II. Biorheology: 46 (6) 2009.
Amos, Jennifer R. Capstone Experiences That Build Discipline Identity. International Journal for Engineering Education: Special Capstone Edition, 28 (4) 2012.
Moore, Keith, Amos, Jennifer, Davis, Jeffrey, Gourdie, Robert, Potts, Jay D. Characterization of Polymeric Microcapsules Containing a Low Molecular Weight Peptide for Controlled Release. Microscopy and Microanalysis (19), 2013.
Ansari, A., Lee-Montiel, F. T., Amos, J. R. and Imoukhuede, P. I., Secondary anchor targeted cell release. Biotechnol. Bioeng.: (112) 2015. doi:10.1002/bit.25648
Other Publications
Bulletins
Magazine Articles
Conferences Organized or Chaired
Program Committee, ABET Symposium 2016, Chair for Program Assessment Track
Other Scholarly Activities
CITL Assessment Fellow
I-STEM Affiliate
Professional Societies
BMES Member and BMES Student Chapter Advisor
Teaching Honors
Distinguished Teacher Scholar (May 2015)
Rose Award for Teaching Excellence (May 2013)
Amy L. Devine Faculty Recognition Award (2012)
Research Honors
Assessment Fellow (2014)
Education Innovation Fellow (May 2013)
Fulbright Scholar (2015)
Public Service Honors
Chancellors Public Engagement Award (2014-2015)
Other Honors
Honorary Knight of St Patrick (2015)
Outstanding Academic Advisor (2010, 2011, 2012, 2013, 2014, 2015)
Improvement Activities
IDEAL Scholar Training, 2011
Engineering Ambassador Workshop Training as Faculty Mentor, 2012