Faculty Profile
Steven Joseph D'Urso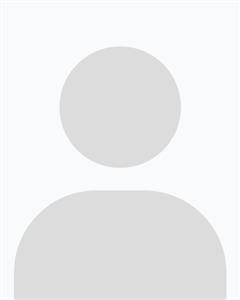 Primary Research Area
Aerospace Systems Design and Simulation
Education
B.S., Mechanical Engineering, University of Illinois, 1978.
M.S., Aeronautical and Astronautical Engineering, University of Illinois, 1989.
Academic Positions
Instructor, McDonnell Aircraft Co.- McDonnell Douglas Corp., Aircraft, Configuration Design, Unigraphics I & II 3-D Design, Design of Manufacturabiltiy- August 1989-May 1996
For more information
Other Professional Employment
Design Engineer Structural/Mechanical - Boeing 1978-1980
Senior Technical Specialist- McDonnell Aircraft/McDonnell Douglas 1980 -1997
Senior Principle Engineer Boeing 1997- 2001
Senior Systems Engineer/Manager - Boeing 20012011
Research Statement
My interests are focused on early system definition and synthesis. New methods of objective analysis, operational analysis, system modeling, functional analysis, interface identification, derivation and evaluate systems requirements leading to system synthesis. Additionally my interests include functional allocation and identifying inverse methods to satisfy design to requirements through the life cycle. Methods of verification using of analysis, simulation, and testing are also of interest.
Research Interests
Complex Systems Definition
Aerospace Systems Design
Aerospace Systems Engineering
Selected Articles in Journals
DUrso, S.J., A Systems Approach to Conceptual Design, AIAA Design and Integration Conference - Irvine Ca. Presentation Only - AIAA Aircraft Design Systems Conference 1996
Sivier, K. R., DUrso, S.J., Taguchi Sizing Experiments In a Capstone Aircraft Design Course, ICAS -94-1.8.5, Presented at the ICAS & AIAA Aircraft Systems Conference 1994
Kivett E., DUrso, S.J., Supportability Integration Into the Configuration Design McAir-Product Support Digest, Volume 39, Number 1, 1992
DUrso, S.J., Fannin, H. W., Mace, J., Integration of Supportability Elements Into the Conceptual Design Process - AIAA 92-1194 Presented at AIAA Aircraft Design Systems Conference 1992
DUrso, S.J., Sivier, K. R., An Example of Industrial Interaction With An Undergraduate Aircraft Design Program - AIAA 91-3116, Presented at AIAA Aircraft Design Systems and Operation Meeting, Sept. 1991
DUrso, S.J., Configuring Tactical Aircraft - AIAA 90-3305, Presented at AIAA Aircraft Design Systems Conference 1990
Other Honors
Leadership Award (2007)
Performance Awards (2000, 2003)
Distinguished Alumnus Award (1998)
Outstanding Recent Alumnus Award (1994)
Leadership Award (1992)
Teammate of Distinction (1991)