Faculty Profile
Jessie Shelton
Physics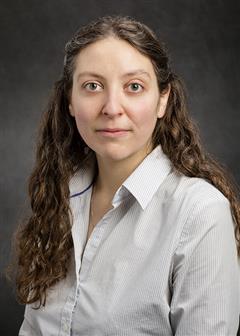 Assistant Professor
417 Loomis Laboratory MC 704
1110 W. Green St.
Urbana Illinois 61801
(217) 244-7914
Primary Research Area
High Energy Physics - High Energy Physics (theoretical)
Biography
Professor Shelton received her PhD from MIT in 2006, after undergraduate work at Princeton. She held postdoctoral appointments at Rutgers, Yale, and Harvard before arriving at the University of Illinois in 2014, and has won awards from MIT and from the LHC Theory Initiative. Shelton works on a broad range of topics in particle physics beyond the Standard Model, with particular interests in dark matter, top quarks, and the Higgs boson.
Research Honors
DOE Early Career Award (2017)