News
Seven faculty named as Bliss Professors
4/28/2011 8:38:00 AM
Seven College of Engineering faculty members have been recognized with Bliss Professorships: Stephen A. Boppart and Kent D. Choquette, electrical and computer engineering; Philippe H. Geubelle, aerospace engineering; Jaiwei Han, computer science; William P. King, mechanical science and engineering; David Ruzic, nuclear, plasma and radiological engineering; and Albert J. Valocchi, civil and environmental engineering.
"Chairs and named professorships recognize faculty members who have demonstrated leadership in their technical areas and contribute significantly to the reputation of the College and the University," explained Ilesanmi Adesida, the dean of the College of Engineering. "We offer our congratulations to these new Bliss Professors of Engineering and we commend them for their many achievements in engineering education and research."


Stephen A. Boppart
A faculty member since 2000, Boppart holds appointments in the Department of Electrical and Computer Engineering, the Department of Bioengineering, the Department of Internal Medicine in the College of Medicine, and the Institute for Genomic Biology. As the head of the Biophotonics Imaging Laboratory at the Beckman Institute, he leads a group that uses a variety of optical imaging techniques aimed at analyzing cells and tissue for detecting diseases such as early-stage cancer. His group is also currently developing optical coherence tomography and multiphoton microscopy to investigate engineered tissues and stem cell and tumor cell dynamics.

In conjunction with his work at the University, Boppart served as the Founding Director of the Mills Breast Cancer Institute at Carle Foundation Hospital from 2006 to 2008. Boppart is currently leading the campuswide Strategic Initiative on Imaging in order to build a stronger community of faculty, researchers, and graduate students whose work involves imaging technology and its applications.


Kent D. Choquette
After working at an industrial and national laboratory for ten years, Choquette came back to academia because he wanted to teach and investigate new areas of technology. At Illinois, Choquette's research in the Micro and Nanotechnology Laboratory (MNTL) focuses on semiconductor photonic and optoelectronic device physics, fabrication technologies, and systems with a strong emphasis on vertical cavity surface emitting lasers (VCSELs). In addition to developing new VCSEL devices—such as composite resonator VCSELs and vertical cavity photonic integrated circuits—and establishing new VCSEL applications, his group is also involved with new compound semiconductor processing technologies, such as selective oxidation and heterogeneous integration techniques, and pursuing the next generation of photonic devices, such as photonic crystal waveguides and cavities, to enable further optical communication advances.


Philippe H. Geubelle
As a professor and associate head of the Department of Aerospace Engineering, Geubelle has distinguished himself nationally and internationally as an engineer and educator in computational mechanics. His research activities are focused primarily on the development and use of advanced numerical techniques for the treatment of a variety of complex phenomena occurring in solid/fluid mechanics, with special emphasis on the multiscale modeling of damage processes and coupled phenomena. Most recently, he has done pioneering work in the analysis of multi-physical phenomena in aeroelasticity and mechano-chemistry, and in the computational design of novel materials for active cooling and self-healing applications. A unique and powerful aspect of his research activities is his close collaboration with experimentalists, as the enhanced understanding of the physical phenomena that he gains through those interactions informs the concepts and approaches that he applies to the analytical methods in his research.

Geubelle is also a faculty member of the Computational Science and Engineering program, and has joint appointments in civil and environmental engineering, mechanical science and engineering, and the Beckman Institute for Advanced Science and Technology.


Jiawei Han
Han's groundbreaking and highly influential research has made him one of the top computer scientists in the world. With a focus on knowledge discovery and data mining, data warehousing, and database systems, he is recognized as a pioneer in the field. Han was the first to introduce a pattern-growth methodology for mining frequent, sequential, and structured patterns, as well as the first to develop a set of important algorithms for mining such patterns. These methodologies have been extremely influential in subsequent research and are widely used. Google Scholar lists Han as the second most cited author in the field of data mining with his FP growth algorithm cited more than 3,700 times. This algorithm or its variations have been introduced in most data mining textbooks and has been used at various companies such as Google and Microsoft.

He is the current director of the Informational Network Academic Research Center funded by the Army Research Lab, and he is the project leader or member for research funded by NASA, NSF, MURI (AFSOR), DHS, and Boeing. Since joining the Department of Computer Science in 2001, Han has graduated 23 PhD students and currently advises 18 graduate students. He has published 575 research publications, and his textbook, Data Mining: Concepts and Techniques, is used worldwide in undergraduate and graduate-level data mining courses. This spring, Han was honored with the College's Tau Beta Pi/Daniel C. Drucker Eminent Faculty Award.

William P. King

As a Willett Faculty Scholar and professor in the Department of Mechanical Science and Engineering, most of William King's innovations play on a (very) small stage—at the nanoscale to be exact. His research group works on nanoscale thermal and mechanical measurements, engineering of nanomechanical devices, and manufacturing, metrology, and energy transport at small scales. His group is particularly focused on nanoengineering for macroscopic systems.

In 2006—the same year he joined the Illinois faculty, Technology Review magazine named King to the TR35—one of the people under the age of 35 whose innovations are likely to change the world. Earlier this year, King's work on the surface molding of microstructures was recognized as one of the "2011 Innovations That Could Change the Way You Manufacture" by the Society of Manufacturing Engineers innovations. More than improving a specific technology, the process is considered a "game changer," providing a significant opportunity for American industry. With more than 120 journal articles to his credit, King has written 20 patents, has co-founder of two companies, and is a Member of the Defense Sciences Research Council.


David N. Ruzic
Ruzic joined the Department of Nuclear, Plasma and Radiological Engineering as an assistant professor in 1984. Today, he directs the Center for Plasma Materials Interactions which studies particle-surface interactions relevant to fusion power and materials processing systems through a combination of computational and experimental means.

A leading researcher in the creation of EUV (extreme ultraviolet) lithography sources and associated equipment for creating semiconductor chips at the 22 nm node, Ruzic has led all College of Engineering faculty in sole-PI direct industry funding, averaging over $1 million per year for the last seven years. Industry partners include Intel, Micron, Ushio (Japan), Xtreme Technologies (Germany), Sematech, ASML (Netherlands), Cymer, Energetiq, Kurt J. Lesker Co., Starfire Industries, Novellus, the SRC, and most recently, the Wrigley Company. Ruzic has three distinct funded Department of Energy grants from the Office of Fusion Energy Sciences, primarily due to his leadership in the development of liquid Li cooled fusion reactor components, a concept he developed that is now employed in at least two of the five operating fusion experimental systems around the world. His work in plasma research has been featured on the Discovery Science Channel's "Weird Connections" program; he has written two book chapters and 130 refereed publications, and has been granted four patents in the last three years.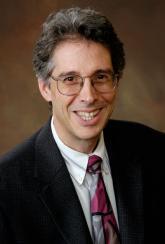 Albert J. Valocchi
A faculty member since 1981, Valocchi is a professor and associate department head in civil and environmental engineering, teaching undergraduate and graduate courses in water resources engineering, groundwater hydrology and contaminant transport, groundwater modeling and numerical methods, and stochastic analysis of porous media transport. As an expert in the numerical simulation of the flow of water and pollutants underground, his research focuses upon mathematical modeling of pollutant fate and transport in porous media, with applications to groundwater contamination and remediation. He specializes in the development and application of models that couple physical, geochemical, and microbiological processes over a wide range of spatial scales ranging from the pore scale (micrometers) to the field scale (kilometers).


About the Bliss Professorships
The Bliss Professor of Engineering is the result of a bequest from the late Helen Eva Bliss in memory of her father, Abel Bliss Jr., who entered the University in 1872 to study civil engineering, but was forced to leave before completing his degree. In June 1874, the University granted him a partial certificate in civil engineering. His business ventures included agriculture and real estate, and by 1929, he was a partner in the land development and oil production company of Bliss & Wetherbee. Mr. Bliss died in the mid-1930s. Miss Bliss graduated from the University of Illinois in 1911 with a degree in Liberal Arts and Sciences. Early in her career, she taught engineering at a Shreveport, Louisiana, high school, and later did clerical work with the Bureau of Aircraft Production in Washington, D.C. From 1936 until her retirement in 1962, she worked for the Washington law firm of Ivins, Phillips & Barker as an executive secretary. A portion of the Bliss bequest went to support the Grainger Engineering Library and Information Center Endowment as well as other projects for "advancing the scholastic activities of the School of Engineering."
__________________

If you have any questions about the College of Engineering, or other story ideas, contact Rick Kubetz, writer/editor, Engineering Communications Office, University of Illinois at Urbana-Champaign, 217/244-7716.