News
Illinois Engineering honors Distinguished Alumni, Outstanding Students
3/28/2018

The University of Illinois College of Engineering will honor distinguished alumni and top students at the Student and Alumni Awards Ceremony on Saturday, April 7 at the I-Hotel
The College of Engineering Alumni Award for Distinguished Service is conferred upon exceptional alumni each year. Recipients are recognized for professional distinction through outstanding leadership, contributions to the field of engineering, creativity, and entrepreneurship; as well as service to society, the professional community, and to the department, college, or university.
Thanks to the support of our alumni and friends, the College of Engineering is proud to grant a variety of awards to these deserving students. These awards are competitive and decided based on academic achievement, and outstanding participation in professional and service activities. A committee of faculty and staff select the recipients.
2018 Distinguished Alumni
(degrees earned from University of Illinois are listed below)
Bill Jackson, BS, 1982 in Mechanical Engineering, MS 1983 in Mechanical Engineering

President of Global Products, Building Technologies, and Solutions at Johnson Controls

For outstanding achievements in business, for distinguished service to the broader community via corporate leadership,and for commitment and service to the University of Illinois at Urbana-Champaign.
John Kotek, BS 1989 in Nuclear Engineering

Vice President for Policy Development and Public Affairs at the Nuclear Energy Institute

For his dedication to shaping U.S. energy policy, and for his

steadfast advocacy of the responsible use

of nuclear power.

CEO and Co-founder, Keeper Security, Inc.CITATION: For his expertise and leadership in the field of cyber-security and for his entrepreneurial

For his dedication to shaping U.S. energy policy, and for his steadfast advocacy of the responsible use of nuclear power.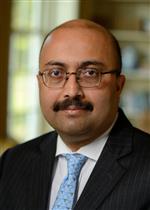 Sunil Kumar​, PhD 1996 in Electrical Engineering

Provost and Senior Vice President for Academic Affairs at The John

s

Hopkins University

Provost and Senior Vice President for Academic Affairs at The Johns Hopkins University

For outstanding leadership and innovation in the field of education and demonstration of the importance of engineering in the world of business.​
Kenichi Miura, MS 1971 in Computer Science, PhD 1973 in Computer Science

Emeritus Fellow at the Fujitsu Laboratories
Professor Emeritus at the National Institute of Informatics

For his innovative and unique contributions to the field of supercomputer software and hardware that advanced technical computing.
Mark Zediker, BS 1978 in Engineering Physics, MS 1983 and PhD 1984 in Nuclear and Plasma Engineering

CEO NUBURU, Inc.

For the invention of the world's first industrial semiconductor laser, for pioneering contributions to the design and development of high-power laser systems for commercial applications ranging from materials processing to manufacturing to mining, and for entrepreneurial leadership that has fostered technology transfer and economic growth in the U.S..

2018 Outstanding Student Award Recipients:

Distinguished Research Fellow, Institute of Information Science, Academia Sinica, TaiwanCITATION: For contributions to computational geometry and design and analysis of algorithms.The recipients of the 2018 College of Engineering Student Awards are:Harvey H. Jordan Award recognizes the scholastic achievement and character of an outstanding senior.
Lauren Smith, Materials Science and Engineering

Henry Ford II Scholar Award is supported by an endowment from the Ford Motor Company and given to an undergraduate student of highest academic achievement who intends to pursue graduate studies. Preference is given to candidates whose field contribute most to areas related to the automotive industry.
Jennifer Zupancic, Bioengineering and Chemistry

William R. Schowalter Award acknowledges a student who exemplifies outstanding character, creativity, and enthusiasm through leadership, encouragement of others, and dedication to the College.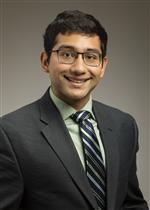 Viraat Goel, Bioengineering

Andrea J. Culumber Award honors an individual with strong leadership skills as well as personal qualities such as enthusiasm, creativity, and kindness.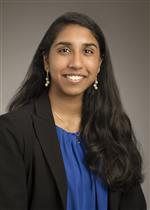 Ann Rajan, Computer Science

H.L. Wakeland Undergraduate Leadership Award recognizes a junior or senior who has demonstrated outstanding leadership and who has maintained a minimum 3.0 grade-point average. Leadership activities can include university, campus, college, departmental, local, and community involvement.
Lucia Dunderman, Agricultural and Biological Engineering

Stanley H. Pierce Award is given to an outstanding student in recognition of efforts to develop empathetic student-faculty cooperation.
Kevin Sager, Materials Science and Engineering

The Lisle Abbott Rose Award is given to an outstanding senior in the College who most nearly approaches the ideal of technical excellence combined with cultural breadth, depth,and sensitivity.
Paul DeTrempe, Aerospace Engineering

C.S. Larson Transfer Student Award
Marie Beasley, Aerospace Engineering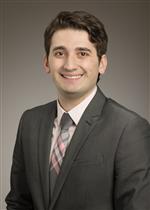 Nemanja Kuzmanovic, Mechanical Science and Engineering